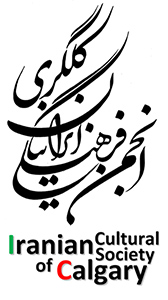 Iranian Cultural Society of Calgary
ICSC is a Non-profit organization established in 1991 as an Alberta Society, serving the Iranian-Canadian residents of Calgary.
Volunteer organization, which is free from race, religion and any political affiliation, preserves, promotes and encourages positive attributes of Iranian culture, and provides community services for the Iranian-Canadian residing in Calgary.
ICSC's mission
Preserve, promote and encourage positive attributes of Iranian culture in Calgary and Canada at large.

Provide a dynamic, committed and supportive organization, and establish a cultural/social platform to cultivate the potentials of community members/groups/institutions for building a stronger Iranian community in Calgary.

Collaborate with all individuals/groups/institutions that contribute to the same vision as ICSC's.

Promote the culture of volunteerism, philanthropy and participation within the community.
ICSC's vision
To be the most important and largest Iranian institution in Calgary that preserves and promotes Iranians and Iranian Culture in Calgary and Canada at large.

To become the most prominent and influential cultural, social, and community based organization in Iranian community of Calgary.
Contribute to building a healthy and happy community

Engage community participation and collaboration

Mutual trust

Accountability

Respect to all Iranian ethnical groups, morals, beliefs, traditions and preferences
Transparency and open-door policy

Dynamicity and flexibility for improvement

Integrate and purposeful performance

Enhance public relation

Support team-work spirit and Volunteerism